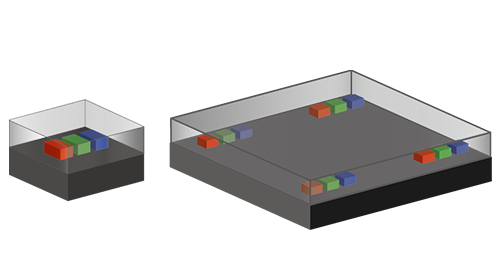 Mini LED
Using flip chip LED to achieve high efficiency and better reliability.
Produts includes single package (1-in 1) and mutli package (N-in 1) to meet different customer's requirement.
Ultra black package process to achieve the high contrast ratio and products uniformity.
Features
---

Product Specification
---
High quality flatness / economic large size displa.
With flexibility on module design, to achieve high black ratio and high brightness on products.
Good production efficiency, and as well as the high brightness and high reliability on products.
Application
---
03-563-8319
Weekday 09:00~17:00